Sallisaw Christian Academy – Home of the Eagles
Sallisaw Christian Academy, located in Sallisaw, Oklahoma, is Christian education encouraging children to steadily improve on all levels: intellectual, physical, social, and spiritual. In the era when good moral values appear to be challenged on many fronts, more parents appreciate the advantages of a private, faith-based Christian School.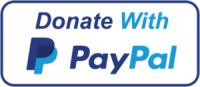 Get full details regarding Admissions, Tuition Fees, School Uniforms and other information.
Learning experiences are not all behind a desk. Our students participate in a number of activities.